Introduction:
Digital marketing has become a highly competitive industry, with businesses relying on online platforms to generate leads and sales.
To keep up with the competition, you need a platform that can help you automate your sales process and maximize your revenue.
ClickFunnels has been the top choice for digital marketers, but GrooveFunnels has emerged as a competitor. So in today's post, we will find out who wins the Groovefunnels vs Clickfunnels battle. We will compare the two platforms and see if Clickfunnels is still the top dog in the sales funnel world.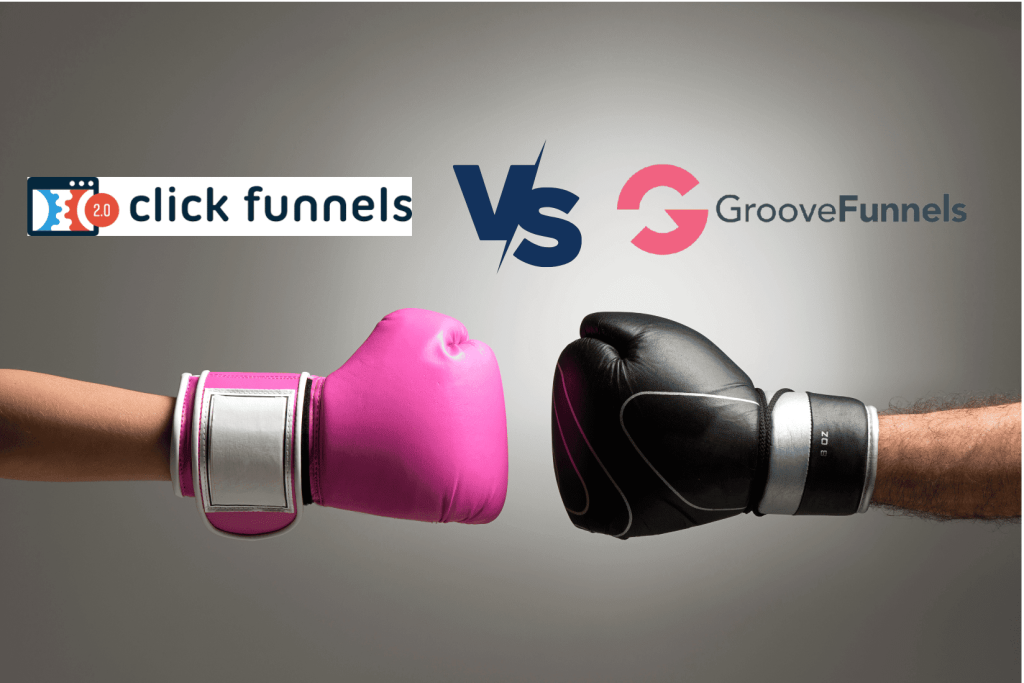 GrooveFunnels vs ClickFunnels: An Overview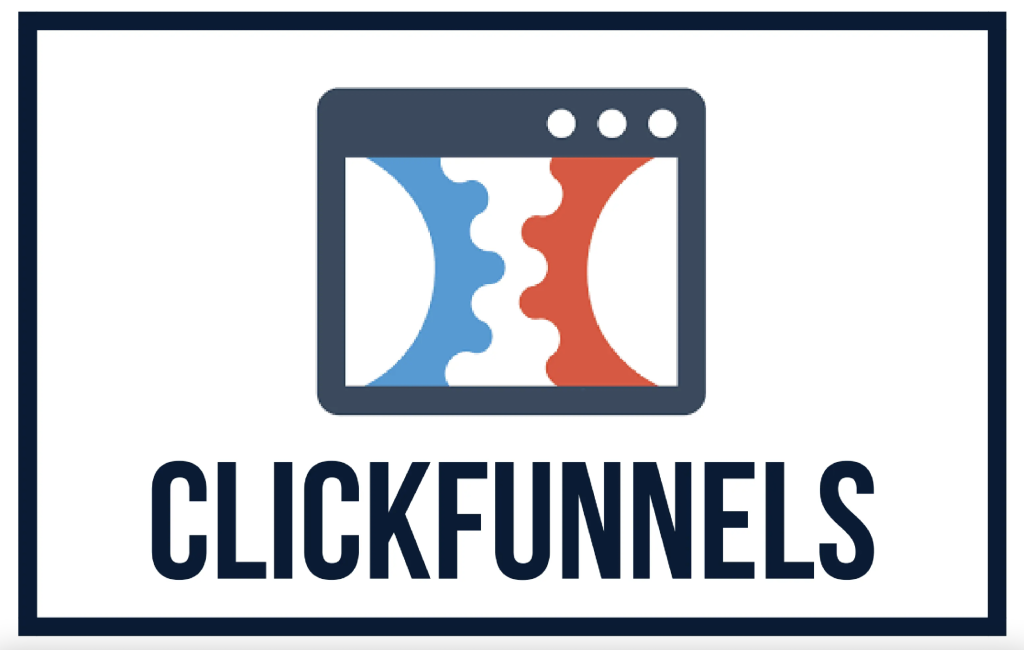 GrooveFunnels is a relatively new platform that offers a suite of tools to help you build websites, landing pages, and funnels.
It is sold to digital marketers as an all-in-one solution that can be used for email marketing, making membership sites, and e-commerce. The concern when you are new and offering everything is that you become a jack of all trades and master of none. Members

On the other hand, ClickFunnels is a more established platform that has focused solely on building sales funnels for a number of years, becoming the ultimate sales funnel builder.

Then, with the launch of Clickfunnel 2.0 in October 2022, they became the established all-in-one platform as they now provide: email marketing, payment gateways, CRM, member areas, and so much more.
Pricing Comparison
When it comes to pricing, ClickFunnels offers three plans: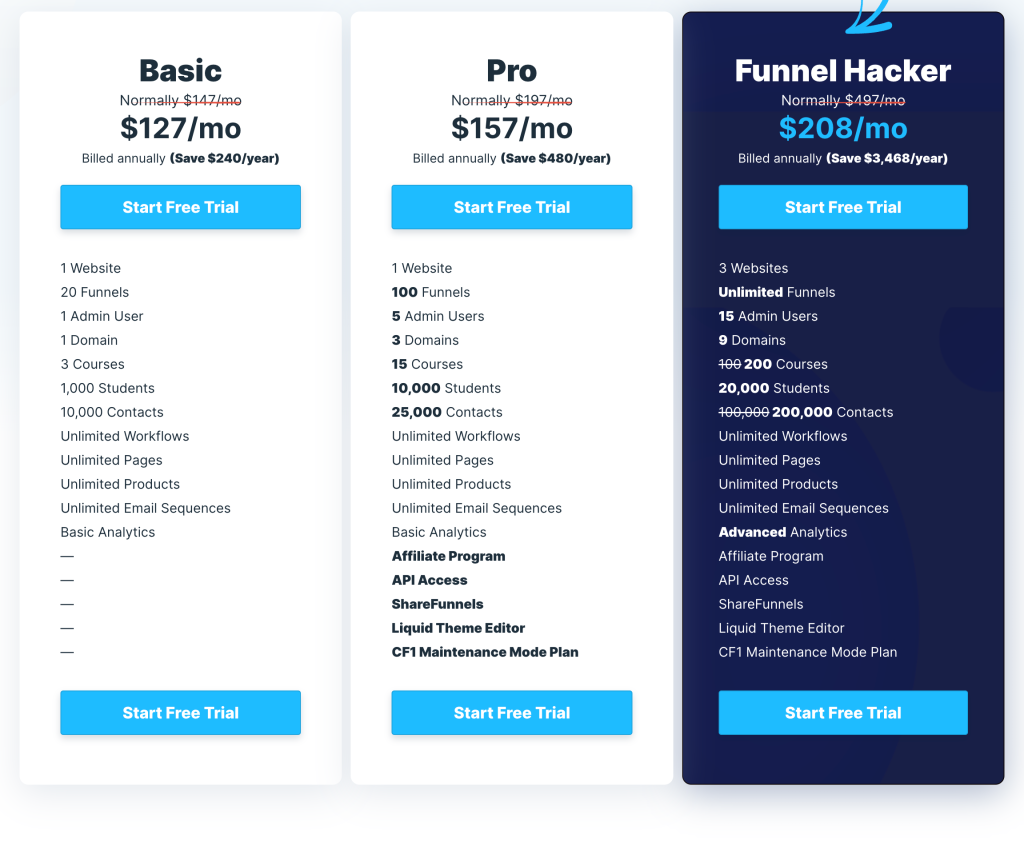 The basic plan at $147 per month
The Pro Plan at $197 per month
The Funnel Hacker plan is $297 per month.
GrooveFunnels, on the other hand, offers a free plan, a base plan at $99 per month, and a platinum plan at $199 per month.
Features Comparison
While GrooveFunnels used to outperform Clickfunnels in the number of features, with the release of Clickfunnels 2.0, that gap has been considerably reduced. One of the main weaknesses of Clickfunnels was the website's load speed. Even now, Clickfunnels 2.0 has beaten every platform.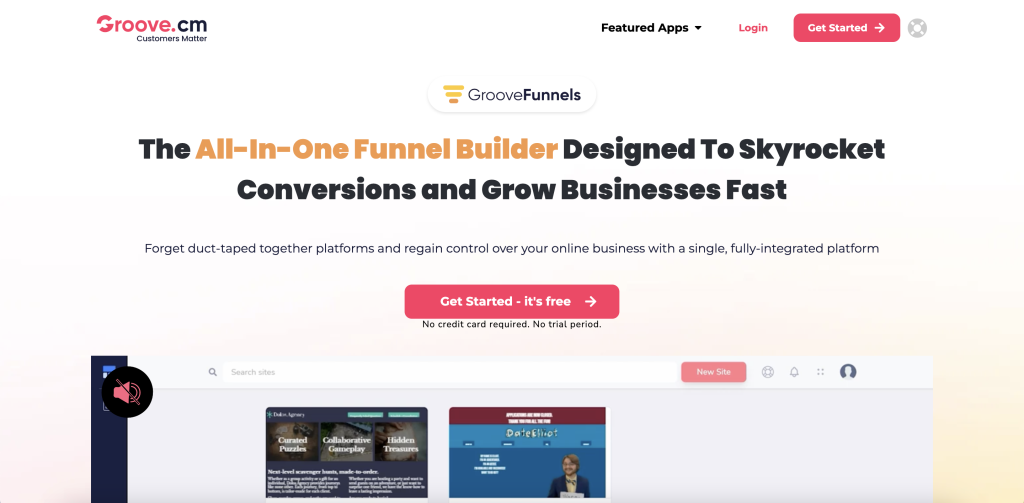 User-Friendliness
ClickFunnels has always been known for having an easy-to-use interface, with a drag-and-drop editor that even new users can use to make sales funnels that work. This has allowed start-up digital marketers to build themselves without the extra costs of an expensive web designer.
GrooveFunnels, while also user-friendly, has a steeper learning curve, a more complex interface, and fewer templates available. This can lead to extended time spent building or paying a designer to do it for you.
Integrations
ClickFunnels 2.0 now has pretty much everything built in, including email marketing services, payment gateways, CRM systems, and even AI features. With the help of Zapier API webhooks, you can still integrate with a lot of your favorite tools.
GrooveFunnels offers integrations with a smaller number of tools, which could limit your options when it comes to building your sales funnel.
Customer Support
ClickFunnels has a lot of ways to help customers, including a knowledge base, a community forum, and live chat.
GrooveFunnels, on the other hand, has less customer support because there is no live chat and response times are slower.
ClickFunnels vs GrooveFunnels: Which is Better?
GrooveFunnels has more features than just making sales funnels, but ClickFunnels is still the best in this area.
ClickFunnels was made specifically for making sales funnels, and it has a variety of templates and ways to customize them. It also offers a range of features like A/B testing & everything else since the launch of 2.0
While both platforms offer a range of features, we believe that ClickFunnels is the superior choice for digital marketers who want to automate their sales funnels and grow their online business. Here's why:
User-friendly interface:
ClickFunnels' interface is easy to navigate and use, making it simple to create and customize your sales funnels. With drag-and-drop functionality, you can quickly add elements like text, images, and videos to your pages. Plus, ClickFunnels has a vast library of pre-built templates that you can use to create your funnels, saving you time and effort.
Powerful integrations:
ClickFunnels integrates with many popular third-party tools and platforms, making it easy to connect your sales funnel to your email marketing service, payment processor, and other essential tools. Plus, ClickFunnels has its own email marketing service, Actionetics, which allows you to send targeted messages to your subscribers based on their behavior.
Comprehensive analytics:
ClickFunnels offers detailed analytics that allow you to track the performance of your sales funnel. You can see how many people are visiting your pages, how long they're staying, and which pages are converting the most visitors into customers. With this information, you can make data-driven decisions to optimize your funnel and increase your conversions.
Dedicated community:
ClickFunnels has a large and active community of users who are eager to help each other succeed. The ClickFunnels Facebook group is a great place to ask questions, get feedback on your funnel, and connect with other digital marketers.
Consistent updates and improvements:
ClickFunnels is constantly updating and improving its platform to provide users with the best possible experience. The team behind ClickFunnels is dedicated to helping digital marketers succeed, and they're always adding new features and improving existing ones.
While GrooveFunnels has its own unique set of features and benefits, we believe that ClickFunnels is the better choice for digital marketers who want a user-friendly platform with powerful integrations, comprehensive analytics, a dedicated community, and consistent updates and improvements.
People Also Ask:
Is GrooveFunnels better than ClickFunnels?
It depends on your specific needs and preferences. While GrooveFunnels offers a range of features that ClickFunnels does not, we believe that ClickFunnels is the better choice overall for digital marketers who want a user-friendly platform with powerful integrations, comprehensive analytics, a dedicated community, and consistent updates and improvements.
Is GrooveFunnels any good?
Yes, GrooveFunnels is a good platform for digital marketers who want to create sales funnels and automate their online businesses.
But we think ClickFunnels is the best option because of its easy-to-use interface, powerful integrations, detailed analytics, dedicated community, and constant updates and improvements.
What is the best alternative to ClickFunnels?
While there are many alternatives to ClickFunnels, we believe that GrooveFunnels is the most comparable in terms of features and capabilities. But, as we said earlier, we think that ClickFunnels is the better choice overall for digital marketers who want an easy-to-use platform with powerful integrations, thorough analytics, a dedicated community, and regular updates and improvements.
What is GrooveFunnels used for?
GrooveFunnels is a platform for creating sales funnels and automating your online business. It has a lot of features, such as building websites and funnels, email marketing, managing affiliates, and more.
Conclusion
The leading software for your digital marketing still has to be Clickfunnels, especially think with the release of Clickfunnels 2.0.
What we've found over the years is that people will often source the cheaper alternative, but when they grow as a business, they are restricted by their original chosen platform.
Then the additional costs to move everything over become a pain and a huge expense.
If you pick the right platform the first time, you've got a sales funnel software that can serve you well into your million-dollar turnover. So who won the battle between GrooveFunnels vs Clickfunnels?

Despite the fact that GrooveFunnels is expanding, I am curious to see where it will be in 5 years. Clickfunnels still shows as the overall winner.
You can grab a 14-day free trial here.
Or
you can join the 'Your First Funnel Challenge" and get a 30 day trial here.
If you are looking to go with GrooveFunnels, you can sign up for free here.
And if you're still not sure after comparing GrooveFunnels vs Clickfunnels,
Then check out this article 'best sales funnel builders'
Get Your Free Copy Of "The Online Passive Income Roadmap To Six Figures"
Looking to create a steady stream of passive income and live the life of your dreams? Look no further! Our Online Passive Income Roadmap to Six guide is here to help you achieve just that. With step-by-step instructions and actionable tips, this guide will walk you through the process of building a successful online passive income stream. From finding profitable niches to creating valuable content and monetizing your platform, we cover it all. Plus, it's completely free! So what are you waiting for? Sign up now and start building the financial freedom you've always dreamed of.