Introduction to Clickfunnels
Have you heard of Clickfunnels? For the majority the answer will be yes. In which case this blog will build on your existing level of knowledge and understanding of the software. In addition to this, If you've never heard of it before then you're also in the right place. Throughout this blog we aim to help you better understand what Click Funnels is, how it works and how it can benefit your business. This blog is also for you if you want to learn more about whether the software is worth investing in so you can increase your customers and sales online.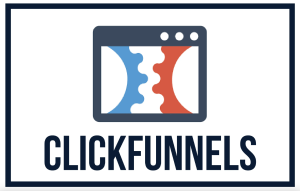 What actually is Clickfunnels?
Clickfunnels is an online sales funnel software company that has been gaining momentum in recent years with a focus on helping entrepreneurs and small businesses grow their customer base through marketing tools and automation software. It offers tools to manage and sell your products, build landing pages and squeeze pages as well as develop e-commerce websites. Not only this helps improve performance of Facebook ads, Instagram ads, webinars and sales funnels all from one easy-to-use platform.
Clickfunnels automation and conversion optimization tool seamlessly integrates with all of your favorite apps. It's the perfect way for entrepreneurs, marketers, and business owners alike to create landing pages or website funnels without any technical knowledge or coding experience.
The reason Clickfunnels was founded is the fact that many people have a business idea, but they're not sure how to get started with it. Sometimes it's because they don't know what to sell and sometimes it's because they don't know what kind of website or software to use. ClickFunnels is a tool that aims to solve those problems.
What are the benefits of using Clickfunnels?
In this post we'll introduce you to the three main benefits that come with using it:
1. Save Time on Building Your Sales Funnel
Clickfunnels is the best option for entrepreneurs who want to build their website or create an online store quickly, without having to learn all the complicated programming. With Click Funnels, you can build your sales funnel in just a few minutes. Plus, it's compatible with all major platforms like WordPress and Shopify, so you don't have to worry about switching platforms.
2. Save Money on Additional Tools
It includes everything you need in one place—all of the tools you would need to create your landing pages, e-commerce site, high-converting optin page, squeeze pages and more.This way, you can spend less time and money collecting different tools allowing you to focus them on other areas of your business.
3. User friendly and easy to customise
Building attractive landing pages can require a vast amount of time and effort. Clickfunnels offers user-friendly interface, navigation and customisation abilities. Meaning you don't need any technical knowledge to design them and makes it user friendly for anyone who wants to make changes on your website without being an expert in design or coding!
If that wasn't enough, they offer 24/7 support (with live chat) when you purchase Clickfunnels Standard or higher. This means any time of day or night when you find yourself stuck on something technical or simply lost in building your project from scratch, there's someone there to help.
What Can Clickfunnels Do For Your Business?
Whether you're just getting started or you've been running your business for a while, building a sales funnel can feel like a daunting task. There are so many things to think about and make sure you do correctly:
➤ Figure out what product to sell
➤ Create an effective landing page
➤ Develop the perfect marketing strategy
➤ Get people into your funnel and keep them there
Click Funnels automates all of this down into 5 easy steps:
(1) Choose one of their prebuilt templates,
(2) pick your offer,
(3) customize it with your logo, text, and images,
(4) set up your payment options and shipping details,
(5) launch it.
In other words, Clickfunnels helps you save time on building your sales funnel by offering prebuilt templates as well as point-and-click tools to create web pages. The software also provides useful features such as A/B split testing which allows you to determine which versions work best for your audience. This way you'll know what's working best before spending a large chunk of money on a Facebook Ad campaign that may not produce results.
Do you feel like Clickfunnels could benefit you and your business? If so sign up and access all these benefits and features using Clickfunnels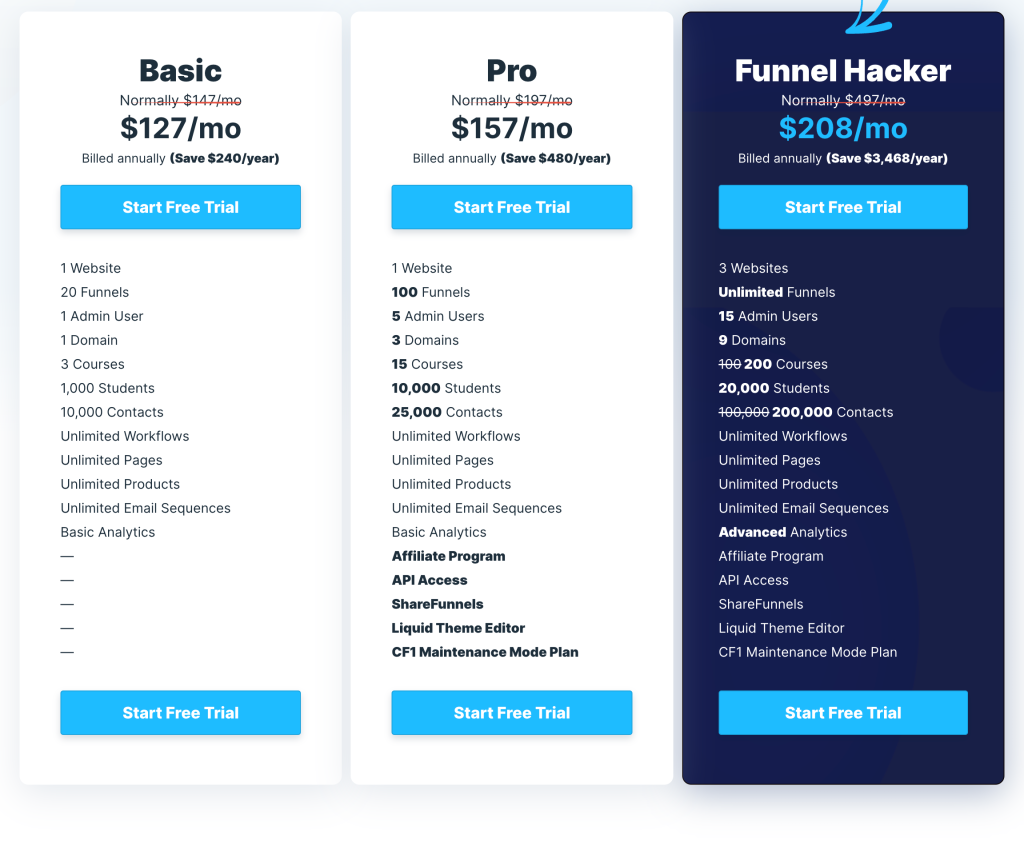 How Much Does Clickfunnels Cost?
Clickfunnels has a simple pricing structure for its services. The features you need will determine the monthly cost. The good news is that there are no long-term commitments with Click Funnels and they do offer free trials! You can see how well it works for your business before signing up.
The 3 main pricing plans are:
Click Funnels – £97 per month.
Click Funnels platinum – £297 per month.
Two comma club – £2,497 per month.
Sign up for your free trial or access more features by choosing a paid plan. Sign up for Clickfunnels now!
Is Clickfunnels Worth It?
It all depends on your needs. If you're a small business with few products, Clickfunnels might not be worth it. But if you sell lots of products, offer multiple service packages, or have high-ticket items to sell, the benefits are undeniable.
Clickfunnels has helped many businesses grow their profits by simplifying complex tasks and streamlining marketing efforts. It's a tool that can be used for both small and large businesses.
If you're thinking about using Clickfunnels for your business, sign up today and get started using Clickfunnels and make use of all the benefits today!
Conclusion
Clickfunnels is an all-inclusive tool that can be used for both small and large businesses. It offers tools to manage and sell your products, build landing pages and squeeze pages as well as develop e-commerce websites. Not only this helps improve performance of Facebook ads, Instagram ads, webinars and sales funnels all from one easy-to-use platform.
If you are looking to save time on setting up complex tasks or streamline marketing efforts then Click Funnel may just be the right fit for your business!
No matter what industry you're in or how your business is structured, digital marketing is important. Investing in digital marketing will help grow your business.
At Millian Marketing we are fans of Clickfunnels and utilise its services for our own digital marketing agency and some of our clients. It has everything we need to streamline our work and save us time on complex tasks — all from one software!
So if after reading this blog you feel Clickfunnels is worth it and can benefit you or your business then click here.
Thanks for reading my blog the Clickfunnels Review! Feel free to contact me
Get Your Free Copy Of "The Online Passive Income Roadmap To Six Figures"
Looking to create a steady stream of passive income and live the life of your dreams? Look no further! Our Online Passive Income Roadmap to Six guide is here to help you achieve just that. With step-by-step instructions and actionable tips, this guide will walk you through the process of building a successful online passive income stream. From finding profitable niches to creating valuable content and monetizing your platform, we cover it all. Plus, it's completely free! So what are you waiting for? Sign up now and start building the financial freedom you've always dreamed of.