Introduction:
With sales funnels becoming an integral part of any marketing strategy, it's crucial to know which funnel builder to use. and they help automate the sales process and can significantly increase revenue. ClickFunnels and Leadpages are two of the most popular online funnel builders, each with its own unique features and benefits.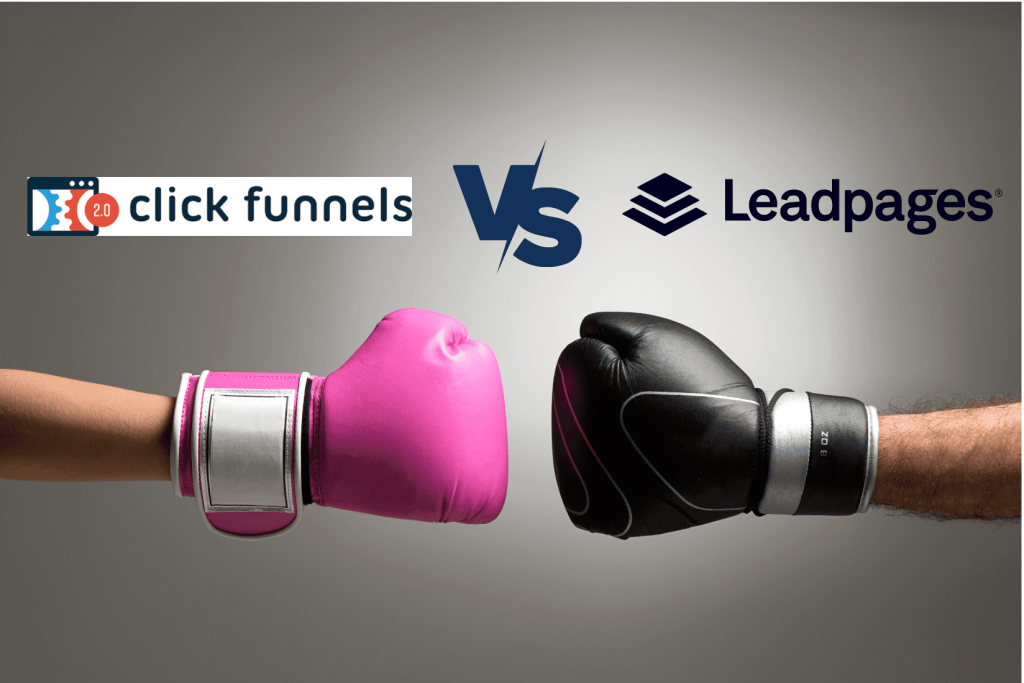 In this blog post, we put them both in the boxing ring for ClickFunnels vs Leadpages. We hope to help you decide which one is the better option for you and your business.
ClickFunnels vs. Leadpages: An Overview:
ClickFunnels had a huge redevelopment in the last year (as of October 2022) and has now become a true all-in-one marketing platform and sales funnel builder.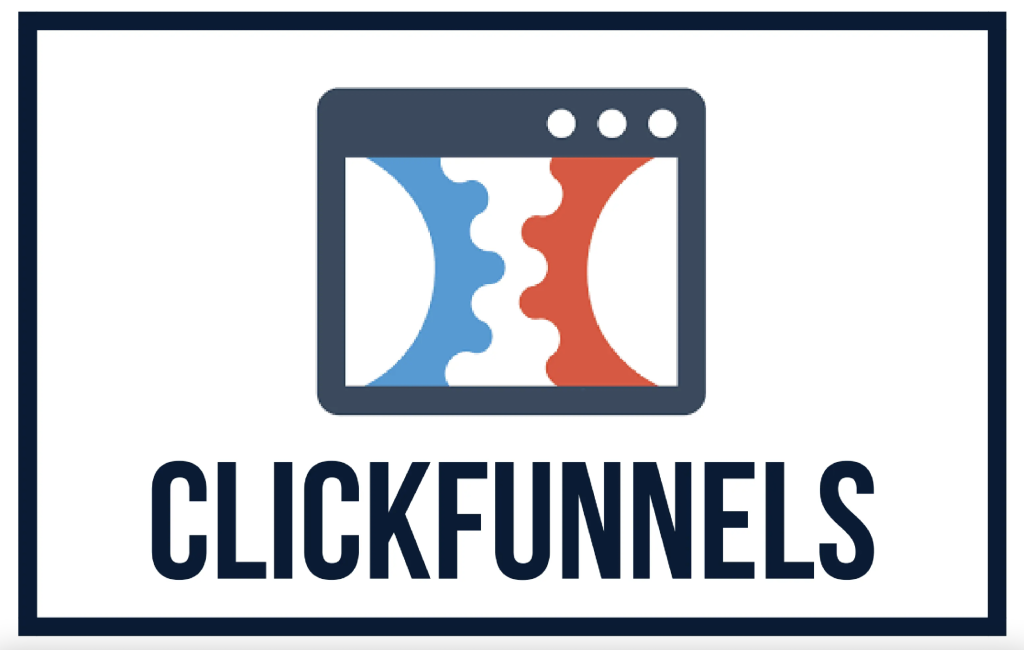 It also allows you to create and customize your funnels from scratch, integrate your follow-up emails, and much more.
It offers a range of pre-built templates for different types of funnels and comes with a drag-and-drop editor that makes it easy to design your pages.
ClickFunnels also includes a range of other elements that strengthen your marketing abilities like email marketing, A/B testing, and members areas and affiliate centers
Leadpages, on the other hand, is just a landing page builder that lets you create landing pages quickly for your business

It offers a wide range of templates that are optimized for conversions and includes like Clickfunnels a drag-and-drop editor for easy usability
Other features such as pop-ups and alert bars to help capture leads are also found in lead pages as well as Clickfunnels
Features and Benefits Comparison:
When it comes to features and benefits, ClickFunnels is the clear winner.
It offers a range of features such as email marketing automation, A/B testing, affiliate management, and course membership areas that are not available on Leadpages. You can host and manage all your students and clients in one place.
While Leadpages offers fewer features than ClickFunnels, it does offer a range of features that are focused on lead generation.
Its pop-ups and alert bars are excellent for capturing leads, and it includes a lead magnet delivery system that allows you to deliver lead magnets automatically.
Pricing Comparison:
Clickfunnels vs Leadpages, in terms of pricing, Leadpages is the more affordable option.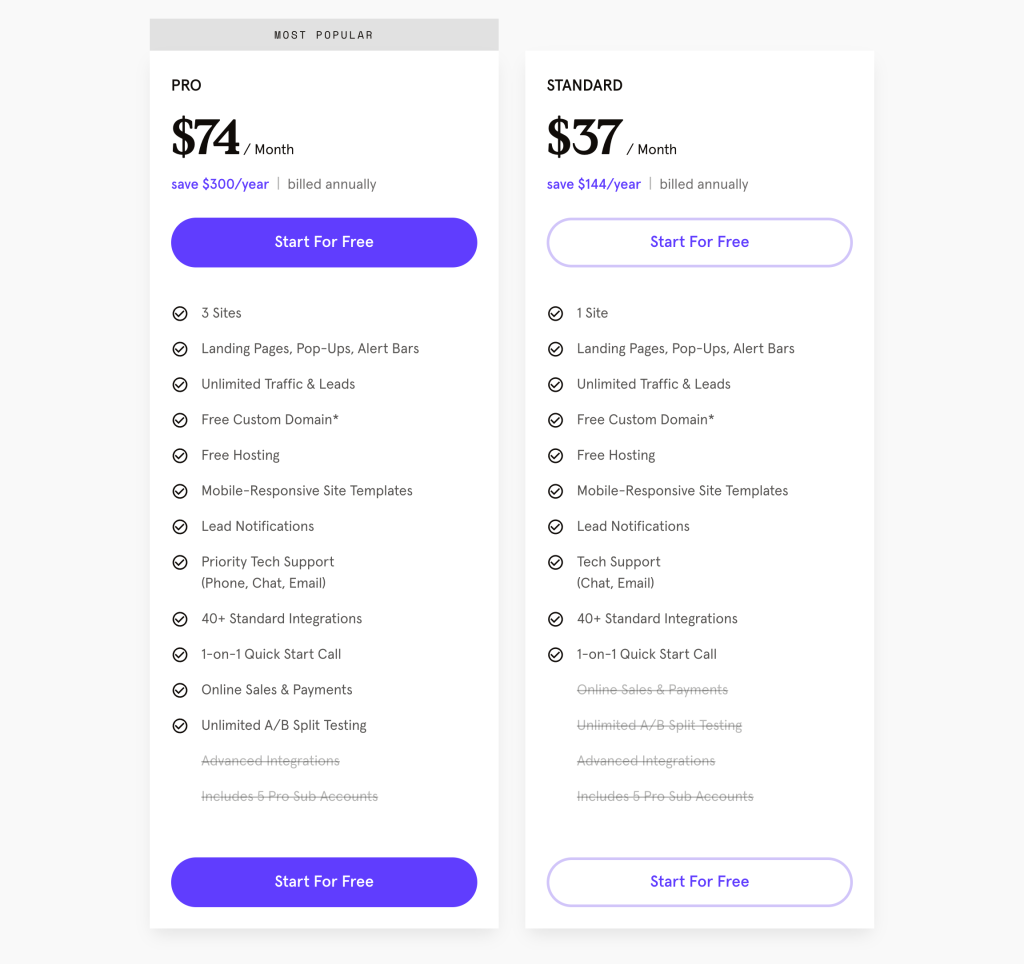 Its standard plan starts at $27 per month,
while ClickFunnels starts at $147 per month.
However, ClickFunnels does offer a 14-day free trial, while Leadpages only offers a 14-day money-back guarantee (if you can prove your argument).
From my personal journey, those who start off on Leadpages or another similar software and build so big you have to pay a fortune to move to Clickfunnels rather than building all the way with the same software.
Ease of Use Comparison:
Both ClickFunnels and Leadpages are relatively easy to use, even if you have no prior experience with online funnel builders.
ClickFunnels' drag-and-drop editor is intuitive and easy to navigate, while Leadpages' editor is straightforward and simple to use. So in the battle of Clickfunnels vs Leadpages, this one comes out as a draw.
Integrations Comparison:
ClickFunnels 2.0 took care of all digital marketing needs on its own, with very little need for integrations from outside.
Clickfunnels now houses its own email automation section, CRM, and payment gateways. There is very little that you will need to integrate with.
Although, if required, you can use Zapier webhooks to integrate with pretty much anything.
Leadpages also integrates with many third-party tools, although it offers fewer integrations than ClickFunnels.
Customer Support Comparison:
Both ClickFunnels and Leadpages have great customer support. Live chat, email support, and a knowledge base are just some of the ways to get help.
ClickFunnels vs. Leadpages: Pros and Cons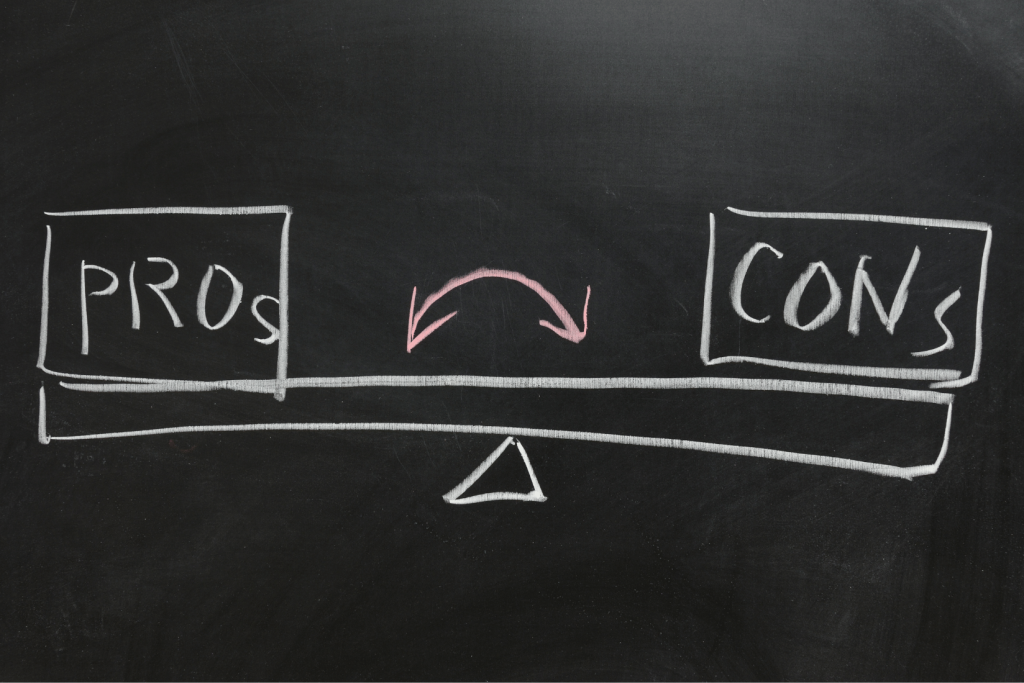 When it comes to choosing between ClickFunnels and Leadpages, there are several pros and cons to consider.
Pros of ClickFunnels:
All-in-one platform: ClickFunnels offers a comprehensive suite of tools and features that make it easy to create, launch, and manage your sales funnels from one central platform.
Drag-and-drop editor: With ClickFunnels, you can use a simple drag-and-drop editor to create your pages and funnels without any coding or design skills.
Killer integrations: ClickFunnels integrates with a wide range of third-party apps and tools, with the help of Zapier and webhooks. Clickfunnels 2.0 easily integrates. making it easy to connect your funnels to your favorite marketing and sales software.
Active community: ClickFunnels has a large and active community of users who share tips, strategies, and support to help you get the most out of the platform. This community is 100% the reason I have stayed with Clickfunnels for so long.
Cons of ClickFunnels:
Higher price point: ClickFunnels can be seen as expensive, to the untrained eye. But when you get to the point of building a business and automating your marketing and sales process there is non better
Steep learning curve: While ClickFunnels is easy to use for simple funnels, A webinar funnel may take some detailed work to integrate & make sure it converts
Pros of Leadpages:
Easy to use: Leadpages is a user-friendly platform that allows you to create high-converting landing pages quickly and easily.
Affordable pricing: Leadpages offers a range of pricing options to suit different budgets, including a free trial. But beware sometimes paying cheap means paying twice
Integrations: Leadpages integrates with a wide range of third-party tools and apps, making it easy to connect your landing pages to your other marketing and sales software. Fantastic integration setup Again you will need zapier
A/B testing: Leadpages allows you to test different variations of your landing pages to see which performs best. Remember marketing is all about testing so A/B testing is a crucial tool
Cons of Leadpages:
Limited features: Leadpages is primarily a landing page builder and doesn't offer the same range of features and tools as ClickFunnels. You may find yourself buying more tools to get the full functionality of an online business.
No built-in email marketing: Unlike ClickFunnels, Leadpages doesn't have a built-in email marketing feature, which means you'll need to use a third-party tool for email automation if you still go with Leadpages. I would suggest GetResponse as your third-party email autoresponder.
Limited customization options
Conclusion
Both ClickFunnels and Leadpages are powerful tools that can help you grow your business and increase your conversions. However, they each have their own strengths and weaknesses.
If you're looking for an all-arounder and one of the best in the business that allows you to create and manage complex sales funnels, ClickFunnels is the better choice.
But if you're primarily focused on saving as much money as possible and creating a couple of landing pages, Leadpages is a more affordable and user-friendly option.
Ultimately, the choice between ClickFunnels and Leadpages will depend on your business needs, budget, and level of technical expertise.
Get a Free 14-day trial with Clickfunnels here
Or join the Your First Funnel Challenge here and get a 30-day trial.
Sign up to Lead pages here
People Also Ask
Is Leadpages better than ClickFunnels?
It depends on what you're looking for.
Leadpages is primarily a landing page builder, while ClickFunnels is an all-in-one platform for creating and managing sales funnels. 
If you're looking for a simple and affordable tool for creating landing pages, Leadpages is a good choice. However, if you need a more robust platform for creating complex sales funnels, ClickFunnels is the better option.
Can you build a funnel with Leadpages?
While Leadpages is primarily a landing page builder, you can create a basic funnel by linking multiple pages together. However, if you need more advanced features like upsells, downsells. Then you are best off with Clickfunnels.
Get Your Free Copy Of "The Online Passive Income Roadmap To Six Figures"
Looking to create a steady stream of passive income and live the life of your dreams? Look no further! Our Online Passive Income Roadmap to Six guide is here to help you achieve just that. With step-by-step instructions and actionable tips, this guide will walk you through the process of building a successful online passive income stream. From finding profitable niches to creating valuable content and monetizing your platform, we cover it all. Plus, it's completely free! So what are you waiting for? Sign up now and start building the financial freedom you've always dreamed of.