How Pabbly Can Automate Your Business Processes
The business world is a fast-changing environment with new challenges and opportunities coming up every day. For any organization to thrive in this dynamic climate, they need processes that are streamlined and optimally effective. Business process automation is the answer. It enables processes to be executed faster, more consistently, and more conveniently through the use of software rather than manual labor.
Today's businesses must stay ahead of the curve at all times. In order to thrive and not just survive, your company needs to automate business processes. You can't spend all your time putting out fires and dealing with red tape. You have to have a long-term strategy that will put you in a better position tomorrow than you are today.
With so many options on the market, it may seem like there aren't enough automation solutions available. But that isn't true—there are just so many options because each has its own specific use case. The trick is finding the one that meshes best with your company's needs and circumstances. Read on to know more about business process automation and discover how Pabbly can help your business grow.
What is Business Process Automation?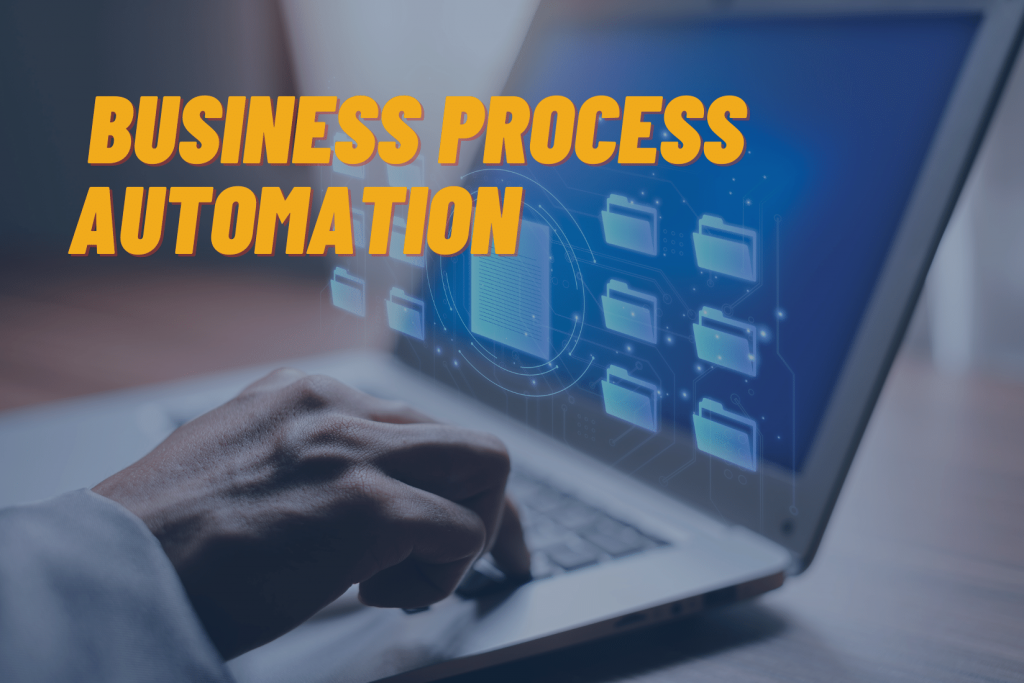 Business processes are the daily activities that turn raw materials into finished products and finished products into sales. A business process might be customer service, shipping, payroll, or something else. Not all of these processes are equally important, but all of them need to be carried out consistently. Any variation from one day to the next is waste.
Business process automation is the use of software or a computer system to execute certain recurring tasks that would otherwise be done manually by humans. While the concept is not new, advancements in artificial intelligence and machine learning, along with the internet of things, have made business process automation a reality for more industries than just IT and call centers.
Business process automation is used in a variety of industries, including ecommerce, healthcare, financial services, and education. It can be used to execute a single transaction or series of steps in order to make an entire business more efficient, such as streamlining your inventory management system to reduce loss and improve your cash flow.
Business process automation is the use of technology to execute a process more quickly and consistently so that people don't have to do it manually. The goal of BPA is to get the same amount of work done with fewer resources. This is done by making the process itself more efficient and eliminating the need for certain tasks.
How Does Business Process Automation Work?
To begin with, you have to decide which process you want to automate. This is the first step to business process automation. You have to clearly understand what you want to automate and how it will help your business. After that, you have to decide which software you want to use. You may have to conduct a few research studies to find the best solution for your needs.
Once you have decided on the best automation software you then have to decide how the software will work. You have to put in place a set of instructions for the software to follow. This is important as it will be the stepping stone for your entire process.
After you have decided how the automation software will work in your business, you then have to decide how your team members will use the software. You must clearly outline every step and make sure everyone has a clear understanding of what needs to be done and how to do it. There will be instances where you have to onboard new members to the process. Here, you have to make sure they are aware of the process, how it works, and what they need to do.
There are two types of business process automation: manual and computerized. Manual automation is when you use an integrated system to execute a single transaction, such as inventory management.
Computerized automation is when a computer system is used to execute multiple, interconnected tasks. Computerized automation is when you have a software solution in place that can perform a series of tasks that would otherwise be done manually.
5 Key Benefits of BPA in the Enterprise
Scalability –
Business process automation typically has an upfront cost, but it can help you scale your business by expanding your reach and growing your hiring capacity. Automated business processes can be replicated across multiple departments, allowing new employees to learn how the system works with minimal oversight. This is helpful for scaling customer service teams and creating a consistent experience for your customers across different agents.
Streamlined Operations –
One of the biggest benefits of business process automation is that it frees up your employees to spend less time performing rote tasks and more time on strategic-thinking activities. This can help your organization become more effective and efficient by bringing down costs and improving your bottom line.
Consistency –
Business process automation can help you maintain a consistent brand experience across departments and touchpoints, which can be crucial when it comes to dealing with customers. This can be especially helpful in large organizations that have multiple lines of business, such as retail and insurance.
Better Customer Experiences –
The cornerstone of every successful business is good customer service. When customers make purchases or use your services, they expect the process to be quick and easy. When they have to wait on hold or fill out lots of paperwork, they get frustrated. Business process automation can help make things easier by providing instant information and automating parts of the process that don't have to be done by hand.
Faster Growth –
Growth is essential for any company that wants to be a long-term success. Reaching new customers and increasing revenue is the only way to truly become sustainable. Business process automation can help speed up growth in two ways. First, it can save you time and money by reducing the need for human labor. Second, it can increase customer satisfaction by making more things instantaneous.
Want a simple and easy-to-follow way to make your first $1000 online? Join thousands of people around the world in doing just that by building a solid online business including affiliate marketing in just 3 days. By following Jonathon Montoya's 3-day challenge you will get an easy-to-follow 3-step blueprint on how many others have created wealth online.
How Can Pabbly Help?
Pabbly is a leading business process automation software that has helped businesses around the world automate their workflows and increase productivity. Pabbly transforms your business by automating all your business processes. Pabbly has a wide range of features that enable you to design and create business process flows for your organization. It also has an advanced scheduling system that allows you to plan and execute your processes with ease anytime.
In addition, Pabbly has a modern and intuitive user interface that enables even non-technical team members to create business processes. All of these features make Pabbly the perfect solution for your organization's business automation needs.
Pabbly comes with a wide range of features that make it easy to automate your business processes and increase efficiency. It comes with a drag-and-drop interface that makes it easy to create workflows by dragging and dropping the tasks you want to automate. You can select a template or create your own workflow and then assign tasks to specific users and groups.
Pabbly's in-built customer journey mapping tool helps you understand your customers better. You can see where they drop off during the buying process and why. This will help you take corrective action and make sure that no one gets left behind. Pabbly's simple yet robust integrations with top business apps like Salesforce, Google Sheets, and Microsoft Excel make it super simple to connect one system to another.
Conclusion
Business process automation can help your organization be more efficient and effective. It can help you save time and money, streamline operations, improve efficiency, and more. It can be implemented in a wide range of business operations. The key is to choose the right software for your business and implement it effectively.
With the help of Pabbly, you can make your business operations efficient and cost-effective. The Pabbly business automation software can help you design and create business process flows for your organization. It has an advanced scheduling system that allows you to plan and execute your processes with ease at anytime. It also has a modern and intuitive user interface that enables even non-technical team members to create business processes.
Take the steps you NEED to create an affiliate marketing business today so you can create income streams online, break free from the 9-5 and create the life you desire and deserve. Join the 3-day business breakthrough challenge from Jonathon Montoya and receive an easy to follow 3 step process to creating a successful online business that thousands of people around the world have been able to follow. The 3 day challenge also provides tons of valuable bonuses. Sign up here.
Get Your Free Copy Of "The Online Passive Income Roadmap To Six Figures"
Looking to create a steady stream of passive income and live the life of your dreams? Look no further! Our Online Passive Income Roadmap to Six guide is here to help you achieve just that. With step-by-step instructions and actionable tips, this guide will walk you through the process of building a successful online passive income stream. From finding profitable niches to creating valuable content and monetizing your platform, we cover it all. Plus, it's completely free! So what are you waiting for? Sign up now and start building the financial freedom you've always dreamed of.